Local Delivery

$4 standard delivery fee within Vancouver

Minimum 5 Bag Delivery

Selling large (26lbs) Premium Bagged Ice

Book Online 24/7

Delivering 7 days/week
Vancouver's Ice Delivery Service
PLEASE NOTE WE HAVE RECENTLY MOVED!
Unit 155 - 3757 Jacombs Road, Richmond BC V6V 2R3
Enter from Rowan Pl. We are now located right by the Richmond Ikea.
We deliver an assortment of ice products in one hour or less in the greater Vancouver area.
Here to supply and serve your restaurant, bar, nightclub, community event, wedding or private venue.


Delivery: 5 bag minimum order for delivery Delivery Available Tuesday-Saturday (9AM-7PM) & Sunday -Monday (9AM-1PM)
All deliveries will be made within a 2-hour delivery window.

Pickup: Curb-side pickup is only available Friday & Saturday from 10 AM-5PM, by appointment only.
Order Ice for delivery or curbside pickup
Vancouver's Favourite Ice Delivery Service in Action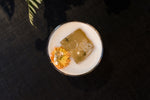 Your wedding day is a celebration of love, a reflection of your unique story as a couple. So why not extend that personal touch to every aspect of your special day, right down to the ice cubes in your guests' drinks? Custom king cubes are the latest trend in wedding planning, allowing you to stamp your own monogram, wedding initials, or logo onto each cube. Imagine the delight on your loved ones' faces as they raise their glasses, adorned with these personalized works of art. It's the little details that make a big difference, and custom king cubes are the perfect way to add a touch of sophistication and wow factor to your wedding celebration. Read on to discover how these cubes are created and why they're a must-have for your big day.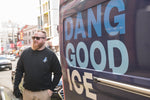 Check Online Reviews: When researching ice delivery services, check out online customer reviews to get an idea of the service quality and level of customer...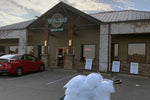 An ice delivery service will come directly to the restaurant and deliver fresh delivery of ice that is already frozen and properly cleaned, removing a step from the waitstaff's job and leaving more time for customer service.